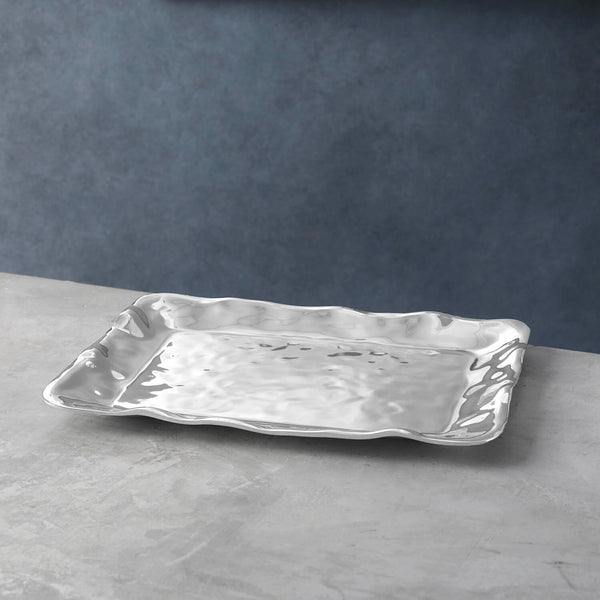 SOHO Brooklyn Rectangle Platter
A perfect way to serve your home cooked meal.
The Beatriz Ball SOHO medium rectangular platter features a generous sand-cast surface that is both spectacular and functional.
With its dimpled swoons and curves, this platter offers fluid originality. 
Made of a top quality, FDA safe, easy-care, oven and freezer friendly aluminum alloy.
Size: 16.25 x 12.5 x 1.25